Work is increasingly being shaped by digitalization. This is driven further by the rising demand for tech skills for Industry 4.0, which focuses heavily on automation, data, and the Internet of Things (IoT).
The future of work will never be the same, and will continue to evolve, as technology is integrated into various industries, and processes become increasingly automated to simplify lives and increase productivity, with a heavy reliance on data. This could range from automated cleaner robots and patrolling robots for physical manual work, to automation and conversion of data for desk work.
Many tech jobs and opportunities have sprung up, with a high demand for software engineers, data scientists and analysts, and UX/UI designers, which are among some of the roles that companies are looking to fill. Job postings for tech, data, and science have risen to a record 120 percent above pre-pandemic levels, with 54 percent of employers looking to hire talent for roles in data analytics.
I believe that a large part of this can be attributed to the shift towards a seamless, automated society. Given the data boom over the past few years, organizations are overwhelmed with large amounts of data, and they need the relevant skills to help harness its power to their advantage. As more organizations automate various processes, the ability to collect data at each step of the process increases. This enables them to identify ways to identify any bottlenecks or critical paths in their business processes and improve on them further.
Data analytics insights will hence pave the way for more informed decisions in improving workflows and practices within companies. As such, the demand for data roles will only continue to increase and become more relevant, and the demand for tech talent will naturally follow suit.
Given how the future of work will be heavily reliant on technology, upskilling is extremely important to remain relevant in the global economy. Upskilling ensures an individual is not made redundant, especially during times of recession when companies look to reduce their head count. Not only does upskilling provide an individual with important skills to add value to the firm, but it also shows an individual's willingness to learn, setting them apart from the rest, and giving them a competitive edge. This is a necessary soft skill in this day and age.
The Government has recognized this gap and is taking action to encourage innovation and growth by building digital capabilities, such as the TechSkills Accelerator (TeSA), and partnerships with educational institutions and enterprises. Still, the tech talent pool is not growing fast enough. In spite of its best efforts, Singapore still faces a tech talent crunch. Industries such as the financial sector still see a high demand for tech talent, where a third of over 9,400 job vacancies are set aside for tech-related roles, yet many are still unfilled.
Some of the most common reasons for this growing gap include the lack of time due to work and personal commitments, high course fees, and the lack of support from employers. Employees, especially younger professionals, also find it tough to select the skills they wish to acquire. The sheer amount of information on the different courses available can be off-putting, even for people who want to know more.
Furthermore, many working professionals, especially mid-career or mature professionals, are daunted by upskilling and do not know where, when, or how to start. More than half believe that they would reach career stagnation at 48. There is also a common misconception that the tech industry is difficult to break into due to the steep learning curve, and without a structured course, it is often tough to self-learn these foreign and technical concepts.
Businesses should take the lead in encouraging employees to upskill through offering corporate upskilling and training courses. They can design new competency frameworks to map out, restructure and overhaul the skills and capabilities of their employees every once in a while, and sufficient resources and budget should also be allocated for employee upskilling while tapping on available Government schemes.
More importantly, businesses can further help facilitate this by giving employees more flexibility in their schedules and allocating time for them to upskill. Employees can also be further encouraged through reward systems. This sets an example for employees that reskilling and upskilling are valued, which will result in a systemic change in both organizations and employee mindsets in the long run.
That said, I personally feel that employees themselves have to also recognize how upskilling benefits their personal and professional journeys, and possess the self-motivation and willingness to set aside time to attend these training sessions. Short but impactful courses related to Data Analytics and AI, which are available at ed-tech platforms Smartcademy, will allow employees to pick up a new skill while helping their companies better optimize processes.
These courses can be completed in one month, which allows shorter commitment and more flexibility in schedule. Further to that, there are typically at least two trainers present from the start of the course to the end, which allows extended guidance till the capstone project is completed. Here in Smartcademy, we focus on real-world projects and case studies to give students well-rounded exposure as well.
As the future of work continues to develop and evolve, the world of untapped technology and data is still way beyond us. We are continuously moving towards a seamless, automated world. Fully automated processes will result in an impending surge of data available for organizations to tap on. Data analytics will be relevant in aiding companies to better understand and optimize their processes, and help in the development of more innovative solutions and products.
Ultimately, upskilling boils down to the mindsets of both employers – in encouraging their employees and leading them on their upskilling journey, and working professionals, in taking charge of their own development and maintaining a positive mindset toward learning.
---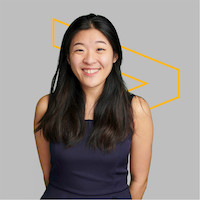 Shumin Lai is Data Analytics Trainer at Smartcademy.
TechNode Global INSIDER publishes contributions relevant to entrepreneurship and innovation. You may submit your own original or published contributions subject to editorial discretion.
Now on its third year, the ORIGIN Innovation Awards draws inspiration from the United Nations Sustainable Development Goals (SDGs) and seeks to recognize and celebrate exemplary entrepreneurs, businesses, investors, and innovation ecosystem drivers that embody the spirit of outstanding innovation and are actively promulgating sustainability in their business practices. Nominations are now ongoing.
Not on our watch: Addressing security vulnerabilities in the MedTech space