The tourism industry could be one of the most affected sectors globally when COVID-19 pandemic hit since the end of 2019. The tourism business almost came to a halt as countries closed borders and imposed travel restrictions to contain the deadly and infectious coronavirus.
2020 was supposed to be the Visit Malaysia Year as the country targeted to welcome 30 million tourists. The plan was totally derailed due to the pandemic when the country closed its borders around March. The industry was not able to fully recover in 2021 as the borders remained closed, no thanks to the Delta-variant which sent new COVID-19 cases to high-level, straining the country's healthcare system. Malaysian Association of Tour and Travel Agents (Matta) estimated that the closure of international borders and travel restrictions had caused the country to lose about MYR90 billion ($21.34 billion) in tourism receipts in 2020 with the figure increasing to MYR165 billion ($35.56 billion) last year.
Travel tech firms are finally able to hope for a better year as Malaysia, alongside with other countries in the region, reopens for international travelers after two years. But still, the recovery of the traveling industry may not be a smooth one as a sub-variant of the highly transmissible Omicron version of coronavirus, BA.2, is now dominant worldwide, prompting surges in countries across US, Europe and Asia.
Malaysia has reopened its borders to international travelers starting April 1. Visitors and Malaysian returnees who are fully vaccinated are not required to undergo quarantine upon arrival but must be tested two days before traveling and within 24 hours of their arrival.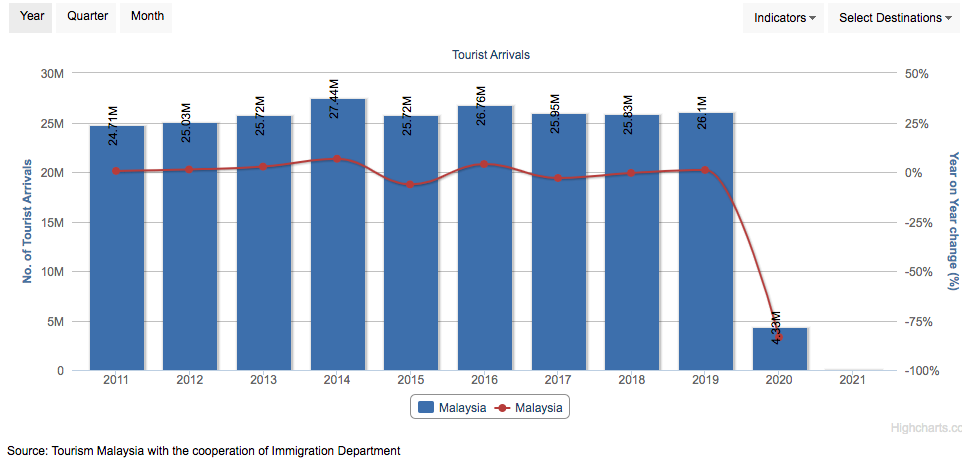 Malaysia-based travel tech firm Tourplus expects to see business travel in the country to recover earlier than the rest.
"We foresee MICE (meetings, incentives, conferences, exhibitions) travel will recover. Conferences and exhibitions will be organized in the coming months. Company incentive trips will resume," Tourplus Founder and Chief Executive Officer Rickson Goh told TechNode Global.
"After two to three months, foreign independent travelers and group tours will be back. We expect to see 'revenge travel' happening soon," he said.
Currently, Goh said the company is still focusing on domestic tourists and families with children.
"The Omicron variant does bring some concerns to the travel industry. However, since most Malaysians are vaccinated, the impact will not be huge as during the time in early 2020, when everyone is afraid to travel. I believe 2022 will still be the recovery year for the travel industry," he said.
Tourplus, which operates a travel platform, has also partnered with the Selangor state government to launch 'Go Selangor' App, an official travel app aiming to help local small and medium enterprises (SMEs) to digitize their business and to be ready to serve domestic and international travelers.
"We see huge demand in domestic travel with unique accommodations like 'glamping', one-day trips and staycations. Hotels are fully booked during peak season. Even during normal days, occupancy rates are about 60 percent. Some popular hotels are fully-booked until the second quarter of 2022," he shared.
Possible to see 'revenge travel', but new variants stoke concerns
Kuala Lumpur-based translator Tan Huei Shan said she will be traveling to Semporna, Sabah, a state in East Malaysia next week. "It has been two years since I have traveled. We are going with a group of friends. To be honest, I don't really feel 100 percent safe to travel, but we will be extra careful," she told TechNode Global.
But for Aishah Zainal, a mother of a toddler, is not ready to start traveling with her daughter. "We do bring our daughter out, mainly to less crowded places like the park and the shopping mall during weekdays," the executive told TechNode Global. "She [daughter] is only one year and five months old so she can't be vaccinated yet. I'm also scared to take her on a plane cause she can't even wear a mask yet."
"It would be a nightmare if she gets the virus as I don't know if she will get a severe case or not," Aishah added.
On Thursday (Apr 7), Malaysia recorded 12,105 new COVID cases with 98 percent having mild or no symptoms. Only 221 cases were deemed critical, data from CovidNow website showed. The government decided to reopen its borders as the vaccination rate has reached favorable levels. It was reported that 99 percent of adult Malaysians have received two doses of vaccine, and 64 percent have also received a booster shot. Elsewhere, Singapore, Thailand, Indonesia and Australia have also recently eased entry restrictions to welcome foreigners.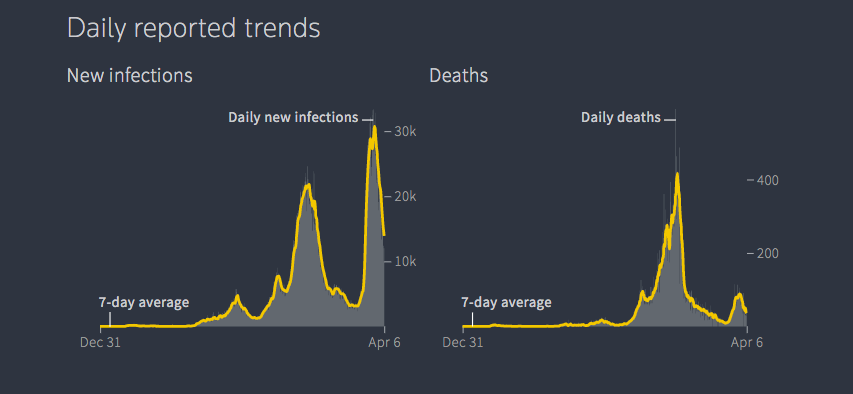 Capital A Bhd, the parent company of budget airline AirAsia Group, also plans to seize the opportunities as more countries reopen their borders. Its airasia Super App has recently launched its SUPER+ subscription plan, which enables subscribers to enjoy unlimited flight redemption, free delivery of airasia food and Covid-19 pre-departure insurance coverage for a year.
"Air travel is on a strong rebound, especially with various countries across Asean announcing the reopening of borders and more Vaccinated-Travel-Lane (VTL) arrangements," airasia Super App Chief Executive Officer Amanda Woo said in a statement last month. "SUPER+ will certainly facilitate affordable and convenient travel for everyone to visit and explore the many destinations within the wide network connectivity of the AirAsia Aviation Group."
Tourplus also sees opportunities as many operators in the travel industry have yet to digitalize their business operations.
"There is a huge gap in the travel industry as most of the operators are yet digitalize their business, unlike hotels and airlines which have done so, connecting their 'inventory' to the channel managers which allow instant booking and dynamic pricing that is the closely tracking customer behavior. Big [travel] players like Klook and KKday have ventured into B2B SaaS solution to provide tour and activities management systems," Goh said.
In the future, he expects there will be more solo or independent travelers, last-minute bookings and the need to access information fast and easy. "This is where Tourplus will be focusing, in building technology to transform the travel industry," he added.
Tourplus, backed by US-headquartered VC firm SOSV and Australian alternative asset management firm Artesian, is currently raising a Pre-A round.
OYO sees travel bookings accelerate rapidly
Hotel aggregator and owner OYO has already seen travel bookings accelerate rapidly.
"In all the countries around the world that we serve, we see that travel bookings have accelerated rapidly in places where at least 40 percent of the population have received their first dose of the vaccine," Tan Ming Luk Tan, OYO Head of Singapore Malaysia, told TechNode Global.
Recent data also indicate that properties that are part of VaccinAid,(with tags shown on its website to indicate hotels' staff have been vaccinated) record a 220 percent increase in occupancy and a 180 percent increase in revenue per available room (RevPar) compared to properties that are not.
According to Tan, nearly 15 percent of its rooms across Southeast Asia and Malaysia have yet to resume operations following Covid lockdowns. Hotel owners are facing a complex set of issues including health concerns for themselves, their staff and their guests, lack of staff availability, lack of clarity on government regulations, and financial illiquidity.
Of these, nearly a third have indicated to OYO that they would like to exit the hotel business and explore other business opportunities.
"For the rest, we are supporting them through a combination of establishing sanitization protocols and training their staff, providing flexibility in terms of pricing and commercial arrangements to ease cash flows, as well as leveraging technology to reduce dependence on manpower including contactless check-in, among others.
"We expect nearly 50 percent of the properties that are temporarily shut today to resume business over the next three months as the markets reopen. The rest will take longer as it will be a combination of property owners needing to find new lessees, exploring alternative business models with their properties and simply waiting for markets to rebound completely," Tan explained.
The Indian hospitality startup, which counts Softbank and Sequoia Capital as backers, provides full-stack technology products and services that aim to increase revenue and ease operations to hotel or properties owners who operate over 157,000 hotel and home storefronts in more than 35 countries including India, Europe, and Southeast Asia.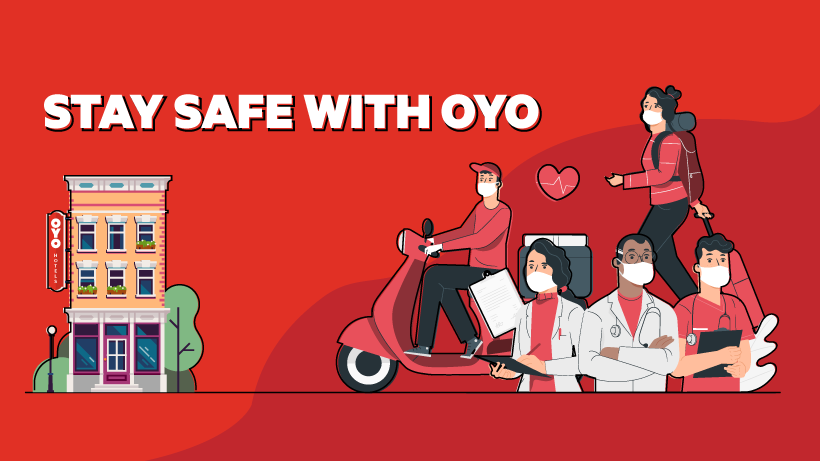 OYO has continued to add properties to its network even during COVID time, according to Tan.
"We've added nearly 3,500 to 4,000 new rooms each month across Southeast Asia. So our network will continue to grow in the next quarter," he said.
On how OYO has prepared itself to welcome the resumption of traveling activities, Tan said OYO noted the pandemic has created and accelerated multiple industry trends such as – hyper-focus on hygiene, 'domestic-first' recovery with the reinvention of local destinations.
"COVID-19 has given rise to new destinations and vacation formats. Increasing shift towards work from home setup across sectors is also boosting longer-term travels to local destinations," he said.
Large hotel chains have a perception of maintaining high hygienic standards and ensuring safer stays as compared to the smaller hotels, which is resulting in large hotel chains gaining market share, Tan shared. "With significant consumers facing financial uncertainties, there is also increasing preference for value-for-money options, provided they meet the required criteria of hygiene and trust."
OYO has also launched 'Sanitized Stays', 'Sanitize Before Your Eyes' and 'Zero Touch' standard operating procedures, enabling the company and its partners to build confidence and trust among its guests and also help to bring back confidence to support the recovery of the hospitality and travel sector.
OYO has also tapped into the new customer segment by creating demand for 'workation'. "We have launched dedicated products for capturing medium- and long-term stay demand at affordable rates, which has seen a good market response," Tan added.
OYO has always been a tech-focused organization, the impact of COVID-19 in March/April 2020 transitioned the firm into a tech-first organization, he said. "We have been working to improve existing – and introduce new – technologies and products for our hotel and home partners, and customers. In fact, we used the pandemic as an opportunity to strengthen our focus on technology which included an increase in tech-related investment between 2019 and 2021."
OYO, which filed for an initial public offering last year, is said to be considering slashing its fundraising target by half or even shelving the debut, Bloomberg reported last month. OYO-operator Oravel Stays Ltd could clip its Indian IPO from the nearly $1 billion initially sought to half of that, the report added, quoting people familiar with the matter. It is said to be considering halving its expected valuation from the $12 billion originally targeted.
OYO told TechNode Global in January that there are no plans to raise funds as cash on hand is sufficient to continue operations well beyond the post-lockdown phase.
For Malaysia, OYO said it continues to focus on providing guests with what they need in the new normal – be it more flexibility in booking, assurance of sanitization, or hotels in destinations within driving distance.
"All aspects of the customer journey especially on hygiene and cleanliness is being relooked at going forward. Contactless experiences will be important. We also believe that travelers will demonstrate preferences for hotels, restaurants and lodging facilities that communicate enhanced sanitation and hygiene protocols. The focus is on being clinically clean," he said.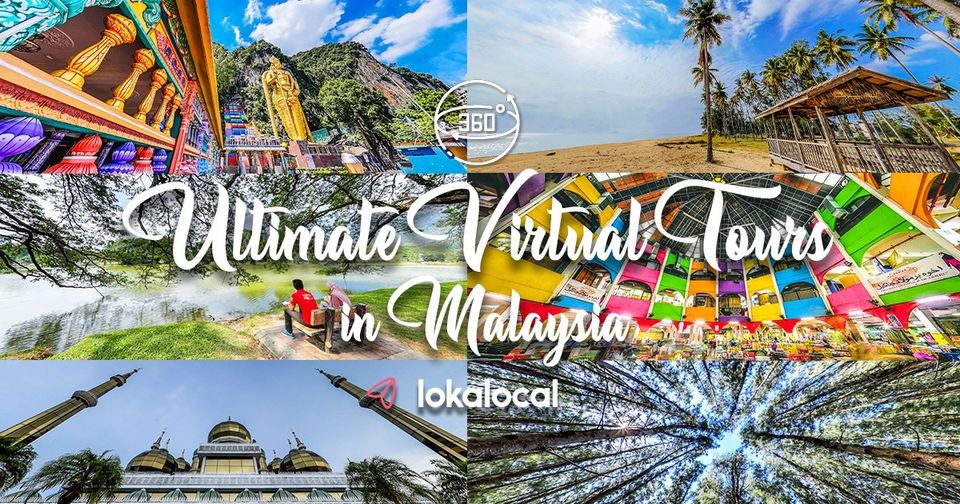 Another Malaysia-based travel tech firm LokaLocal, however, is less optimistic about the recovery of the travel industry.
"We expect minimum recovery for the travel industry this year in view of the uncertainties. We will be agile, stay resilient, pivot fast, and keep some cash reserves to stay afloat," Chin Yoon Khen, Founder and CEO of LokaLocal told TechNode Global.
The company, which previously connects travelers to locals for unique traveling experiences, has also introduced virtual reality tech in 2020, when the country imposed a partial lockdown to contain COVID-19.
"We ventured into virtual reality (VR) tech in 2020, providing services to a broad range of clients across different sectors in telecommunication, real estate, healthcare, electrical power, furniture/timber, death care services and many more. We see seven times business growth in 2021," he shared.
Lokalocal: travelers still afraid of infection
Moving forward, Chin expects there will be many travelers who are still afraid of infection. "They will seek experiences in less crowded places and would prefer to travel in smaller groups locally which provides a lot more flexibility."
"We use VR tech to offer an alternative way for tourists to discover Malaysia attractions and places through 360° virtual tours. We will roll out self-guided audio tours and promote hybrid tourism in a bid to revive traveling in 2022," he said.
Chin said restrictions on mobility have stimulated the use of the Internet as a way of visiting destinations virtually and consulting tourist information.
"As a travel tech company that specializes in digital content creation via VR/AR, we are turning the unprecedented challenges into countless opportunities. Pandemic gives a huge boost to digital adoption," he said.
The company, which is in its seed stage, will focus on keeping its business to be self-sustaining and will go on to raise the next funding round.
"For the tourism industry to recover, governments need to strive for economic and political stability, as well as layout a phased approach to balance public health and economic needs," he said.
AirAsia partners more airlines to sell competitors' flights on super app