If we were to compare the importance of data centers today versus two years ago, most would agree that having one today is much more crucial. Needless to say, the infamous "C" pandemic has pushed businesses to rethink, and reinvent their business and digital strategies.
Today, we can hardly imagine a world without social media, e-commerce, and other Internet-based services. We're producing more data than ever that needs to be transmitted, processed, and stored; and companies are now looking to adopt more secure and robust IT environments to cope beyond the pandemic.
A study commissioned in May by ABB Electrification found that more than 76 percent of organizations agree that APAC business transformation needs hyperscale to progress–and the data center sector plays a crucial role in supporting business and mission-critical applications across many industries.
However, rising demands come with a new set of problems faced by both data center operators and businesses themselves. Maximizing energy efficiency and skill shortage are just a few of the growing problems that have surfaced as we reevaluate our digital strategies.
The next set of challenges for data centers
Skill shortage and land scarcity issues
As APAC companies today look to expand into different markets, almost 70 percent of organizations anticipate their enterprise footprint to be 25 percent on-prem, and 75 percent in co-locations and/or in the cloud. This indicates the growing reliance on data centers as our IT portfolio transitions to a hybrid cloud architecture, with different deployments for various workloads across the globe.
However, as businesses start to ride on the data center boom, problems that stay constant across different territories are the ability to hire people with the right skill sets, and land scarcity issues faced by nations. In fact, key factors impacting data center construction costs over the next three years are the availability of specialist skills (45 percent), land costs (41 percent), regional tax incentives (34 percent), and the use of offsite construction (30 percent).
While the availability of specialist skills tops the list, the cost of finding and retaining the right people is also a concern. Therefore, it is key for nations to continue training employees to build a strong and sustainable pipeline for the future.
Diving deeper into land costs, much of the region depends on data center services provided by a few hub cities, such as Singapore and Indonesia.
Relying on only certain countries in the region also undoubtedly gives rise to the problem of land scarcity in these hub nations.
To combat this issue, some land-abundant countries have started rolling out tax incentives. In Vietnam for example, CIT incentives are given to sectors such as high technology, in which new investment projects will be prioritized–encouraging organizations to build data centers in other parts of the region.
Energy usage concerns
Energy efficiency is another critical aspect of data centers. As leaders met in Glasgow for COP26 just last month, the spotlight was cast on Asia Pacific as one of the world's largest carbon emitters, accounting for 52 percent of global carbon dioxide emissions last year. On top of that, greenhouse gas emissions were still projected to increase by 34 percent by 2030 compared to 2010 levels.
Nations have to keep a close eye on new data centers being built, and how much energy is used up.
Countries like Singapore have issued a moratorium on data centers to put a pause on building new data centers, as they find a more sustainable way to support the growth of their data center market. Today, almost 80 percent of organizations see sustainability as an important factor to tackle in post covid business operations. According to the study, there are various ways in doing so – including leveraging on best cooling practices, minimizing idle IT equipment, and plugging into the smart grid. New technologies are making it possible for data centers to do so much more to further improve energy efficiency.
Ultimately, reducing the impact on the environment dramatically is fundamental for a sustainable future and the onus lies on data center operators to keep energy levels in check even as they scale up operations.
The path moving forward for data centers
The growth of data is nowhere near stopping. As we emerge from the global pandemic, more businesses have to consider what this new environment will look like in the long term as issues such as sustainability, land scarcity and skill shortage are also here to stay.
Even as we embrace the bright future of data centers, we must not forget to balance productivity with caring for our climate and the environment.
---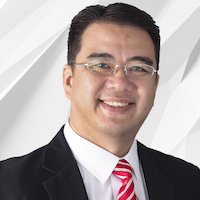 Kent Chow is the Data Center Segment Leader for the Asia-Pacific Middle East and Africa (AMEA) Region in ABB, a pioneering technology leader in electrification products, robotics and motion, industrial automation, and power grids, serving customers in utilities, industry, and transport & infrastructure globally. In this role, he focuses primarily on business development activities for data centers within AMEA, helping data center customers in realizing scalable, energy-efficient infrastructure, with deep insights into machine health with the Industrial Internet of Things, enabling a safe, secure and productive environment in a mission-critical facility.
TechNode Global publishes contributions relevant to entrepreneurship and innovation. You may submit your own original or published contributions subject to editorial discretion.
Image Copyright: mkfilm