Recommend Group, a Malaysia-based home and local services platform, has announced a successful series A fundraise of $4 million led by Morning Crest Capital (MCC), a Shanghai-based venture capital firm.
The funding round was also joined by its existing investors, including BTFV, a Singapore-based venture capital firm.
The fund-raise met with a strong positive response from investors internationally and oversubscribed, said Recommend Group in a statement.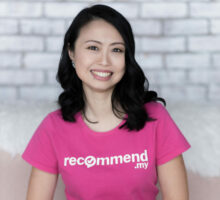 According to the statement, Recommend Group will be using the funds to expand the teams in Indonesia and Malaysia, with a focus on product and engineering.
It will also improve the user experience on its customer and vendor mobile apps, as well as its website, build new features that empower service workers to manage and grow their businesses.
Recommend Group also targets to expand quickly into tier 2 and 3 cities in Indonesia and Malaysia while maintaining strong quality standards.
The group is also planning to partner with training providers and government agencies to grow the pool of skilled service workers and boost the local economy.
"There has been a significant growth in demand for professional home services for the past few years, especially during the pandemic where volume in some categories grew by 3 times. Through the pandemic, we kept searching for and on-boarding top quality service professionals, training them on our quality standards and standard operating procedures (SOPs) and incentivising them to get vaccinated. We wanted to keep our average rating at least 4.6 stars out of 5" said Jes Min Lua, Co-Founder and Chief Executive Officer of Recommend Group.
Known as Recommend.my in Malaysia, the platform provides a convenient and safe way for customers to hire recommended service professionals for their homes. When a customer books a service or requests for a quote, the Recommend algorithm searches for the right service professional based on reviews and ratings, expertise, location, and availability, thus providing the best option for the customer. Over 200 services are available across 10 verticals, including home maintenance, appliance servicing and repairs, home improvement, cleaning and disinfecting, and lifestyle and beauty services.
Customers can choose to directly book a home maintenance service, or get multiple quotations from several service professionals for home improvement and renovations services. Alternatively, customers can browse the list of top-rated service professionals for each area and call, WhatsApp or invite them to quote for their project. Customers can even specify that they prefer fully-vaccinated teams for additional safety.
Recommend.my also powers the home service offerings within popular apps like Boost e-wallet app, consumer brands like IKEA, and community apps like Mah Sing MConcierge.
"We want all customers to be able to access our base of verified, high-quality service professionals no matter what app they hold in their hand. To date, we have served more than 1 million homes in Malaysia and Indonesia. This helps our algorithm get smarter and smarter at making the right match," said Alex Tan, Co-founder of Recommend.my.
With home services being a largely unregulated industry, the platform has vetted over 10,000 companies and independent service professionals in Malaysia by working with them to standardize service scope and prices, improve service quality, enable cashless payments, and provide strong service warranties and insurance protection. Ultimately, the platform works to drive new customers and jobs to these high-quality service professionals and helps them grow their business.
"Ultimately, customers will associate us with convenience and the most trusted service professionals in Southeast Asia. Businesses in the service industry will also be proud to be associated with our brand," said Lua.
DroneTech startup Poladrone raises $4.29 M in Malaysia's largest Seed round