The global COVID-19 pandemic has taught us that we need the field of Science, Technology, Engineering, and Mathematics (STEM) more than ever. From the rapid development of the COVID-19 vaccine to new technologies, STEM has helped us overcome the various challenges the global pandemic has posed.
Most of us seem to agree. According to 3M's global science perception study, the State of Science Index 2021, nearly all surveyed in Singapore agree the world needs more people pursuing STEM-related careers (92 percent vs. 90 percent globally).
Besides improving lives, the business case for developing the next generation of thinkers, leaders, and creators is strong. From better R&D investment ratios to more disruptive products, there are many benefits businesses can reap.
Strengthening the STEM talent pipeline
First, developing youth strengthens a much-needed talent pipeline of skilled workers that brings higher productivity, innovation, and competitiveness.
However, in recent years, countries are facing shortages in STEM talent and this poses challenges for businesses, especially those in STEM. In Singapore, the number of graduates in the field is declining while STEM jobs have increased.
Fortunately, this tide is changing. The same 3M study found that two-thirds in Singapore are more inspired to pursue a STEM career (64 percent vs. 60 percent globally). Sixty-five percent also believe that during the pandemic, scientists and medical professionals are inspiring a new generation to pursue a science-based career in the future (vs. 62 percent globally).
Businesses need to take advantage of STEM's rising popularity and act now to encourage more youth to pursue education and careers in this field.
Bringing fresh perspectives and challenging limits
Second, developing youth allows businesses to tap on the ingenuity and innovativeness of the youth. Experienced leaders already have the proven formula, but fresh perspectives are needed from time to time. The youth bring new ideas and challenge the limits of what is possible.
This trend is backed by neuroscience. Research has shown that the brain's prefrontal cortex regulates planning and decision-making and does not mature until about age 25, causing youth to be greater risk-takers, which in turn helps them learn better, acquire skills faster and be more creative.
It is for this reason that many businesses are launching accelerator and incubator programs, and case challenges are targeted at youth.
Enhancing the meaning of work
Employees are increasingly seeking meaningful work. A global study in 2019 found that meaning and purpose was the most important aspect of work to employees. Those who deemed their work meaningful were also four times as likely to value their sector.
When exploring the implications of meaningful work on employees in Asia, researchers also found that it not only positively impacts productivity and performance but also encourages employee loyalty.
By painting their purpose more clearly, corporates can attract more youth to their talent pipeline.
Youth development programs
The case for STEM corporates to support youth development is a strong one. But how should they do so?
Findings from the 3M State of Science Index hint at the answers. Amongst those who believe corporations should be involved in supporting STEM education, the top actions they wanted corporates to prioritize include providing grants or scholarships to underrepresented students (48 percent vs. 43 percent globally); hosting programs like internships, summer camps, and workshops to help students pursue STEM (46 percent vs. 43 percent globally); and creating resources for kids to get involved in science at an early age (45 percent, on par with global).
3M takes these findings to heart. Globally, we have set new goals towards youth development. We aim to create five million unique STEM and Skilled Trades learning experiences for underrepresented individuals by the end of 2025.
In Singapore, Thailand, Vietnam, Indonesia, Malaysia, and the Philippines, we launched The 3M Inspire Challenge, a regional case challenge calling on undergraduates to bring their best ideas in Technology, Sustainability, and Innovation. We are also partnering with organizations such as Science Centre Singapore and United Women Singapore to organize STEM workshops for underprivileged students.
But these programs are just the tip of the iceberg. After all, as a science-based company, we have an important role to play in investing in our future generation. We want to be the catalyst to that spark and hope to encourage more corporations to join us in this effort.
---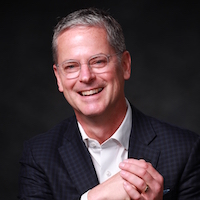 Jim Falteisek is Senior Vice President at 3M Asia Corporate Affairs, and Managing Director at 3M Korea.
TechNode Global publishes contributions relevant to entrepreneurship and innovation. You may submit your own original or published contributions subject to editorial discretion.
Featured image credits: Unsplash