2021 is considered a breakthrough for Vietnamese startups. However, the resurgence of COVID-19 is hindering its growth. Vietnam recently imposed prolonged lockdown measures at its commercial hub Ho Chi Minh City to battle its latest COVID-19 wave, as the infection rates spiked with the government warning that the worst may be yet to come.
Consumer spending has plummeted, and even F&B and food delivery services have been suspended. The government is having a hard time dealing with a dilemma: how to keep the economy going while at the same time shutting it down to protect people from infection.
In face of adversity, that's when the DNA of entrepreneurs comes into play. And the resurgence of COVID-19 is another opportunity for entrepreneurs to display their grit, tenacity, and flexibility to adapt to an evolving situation. For some high-potential Vietnamese startups, this is not the time to stand still and just plan for survival.
Loship: Leverage available resources as a first response to the crisis
Loship, a one-hour delivery e-commerce startup, is an example of how Vietnamese entrepreneurs demonstrate their resilience in response to COVID-19. Food delivery has always been its strength, but as the pandemic hit, Loship quickly focused its resources on other services such as grocery, parcel, and pharmaceutical delivery, filling the massive demand of shelter-at-home customers. At the height of the pandemic, online grocery orders on Loship increased fivefold, whereas pharmaceutical delivery orders also shot up.
What's more, the skyrocketing demand for food delivery has resulted in an increased demand for food containers and packaging materials for F&B outlets. Capitalizing on the situation, Loship has ramped up investments in its B2B operations, putting on its platform a range of take-out containers and food packaging products and offering instant delivery to its merchant network. Loship has also partnered with non-profit organizations to deliver food packs to the doors of needy households. These social support initiatives allow Loship to make full use of its delivery fleet while ensuring stable jobs and earnings for its drivers, and creating value for society.
"COVID-19 certainly has an impact on our expansion plans, but at least we are able to leverage all available resources and do all necessary preparations for the expansion in the meantime. During the last COVID-19 wave, we learned to cope. This time, we learn to thrive," Loship CEO Trung Hoang Nguyen shared.
Docosan: Create products that address the real needs of the world
COVID-19 has revealed the importance of healthcare and telemedicine. As people are worried about crowded waiting rooms and hospital outbreaks, a service that helps patients talk to doctors and book appointments in advance becomes a necessity.
Founded in 2020, Docosan provides a platform to help patients find doctors and book appointments. Online media bookings are rare in Vietnam but needed more than ever due to COVID-19 causing clinic lockdowns, unpredictable doctor schedules, and pressure on the healthcare system. Docosan not only helps patients secure a quick and easy booking, but it also helps clinics maintain their business with an additional source of income.
In June 2021, Docosan launched telemedicine, allowing patients to conduct digital consultations without visiting medical centers. These solutions not only help strengthen frontline health systems but also help address health problems for people who are isolated or uninfected with the virus. Telemedicine is a trend that is predicted to continue long after the pandemic has passed.
Kamereo: Swiftly change and capitalize on the new trends
The pandemic has shown businesses across industries that they need to have practices in place that allow them to respond to unexpected crises. To survive, businesses must be resilient, adaptive, and innovative.
Kamereo is a Vietnam-based wholesale ordering platform for restaurants and F&B businesses. At the start of the pandemic, the platform's revenue dipped as restaurants weren't allowed to open due to social distancing measures.
At the same time, demand for online grocery shopping has soared. Recognizing this trend, Kamereo quickly launched an online B2C grocery platform called KameMart, providing customers with restaurant-quality grocery products. Kamereo has proven its ability to respond quickly to changing situations, proactively modifying its business model from just B2B to both B2B and B2C.
That is to say, sometimes adapting to changing customer needs in times of crisis not only helps strengthen the relationships with customers but can also result in discovering whole new lines of business.
All three Vietnamese startups have, one way or another, provided some of the practical lessons on what we can do to make the best of a difficult situation and gain further advantage in the long run. These lessons are: leveraging available resources; creating products that address the real needs of the world; swiftly adapting to the new changes and capitalizing on the new trends.
COVID-19 is undoubtedly a test for survival, but it also presents a unique set of opportunities for startups to recalibrate and emerge stronger. By drawing on the lessons and seizing every opportunity that comes their way, startups will be able to rise to the challenge and find their footing in the new normal.
---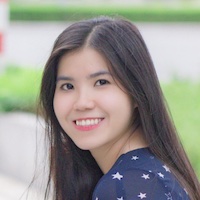 Duyen Tran is a Public Relations Specialist at Loship.
TechNode Global publishes contributions relevant to entrepreneurship and innovation. You may submit your own original or published contributions subject to editorial discretion.
Vietnam is emerging as Southeast Asia's hotspot for venture capital post-COVID