Editor's note: This interview is part of a Q&A series with winners of the ORIGIN Innovation Awards 2020.  Goh Yiping is a winner in the category Movers & Shakers Awards – Outstanding Female VC.

---
Although there are more female venture capitalists in recent years, the VC industry is still very much male-dominated. The venture ecosystem – comprising venture capitalists, tech startup founders, and decision-makers – remains pre-dominantly male despite many efforts to improve the gender diversity in the industry.
In the TechNode Global Q&A, Singapore-headquartered VC firm Quest Ventures Partner Goh Yiping shared how she started her career in the industry and how she dealt with some of the stereotyping and biases she met when she first joined the industry. She also shared her views on gender lens investing, among others.
The gender diversity gap is definitely stark, Goh said. But she said she enjoys setting an example that a female VC can be as logical, strong in dealmaking, battle-tested, if not more than her male counterparts. "There's still a lot of myths when it comes to working with female leadership, and I continue to enjoy debunking that," she added.
Goh also gave some advice to female founders, venture capitalists and also shared her suggestions on how to encourage more female participation in the startup and VC ecosystem.
How did you get started in venture capital?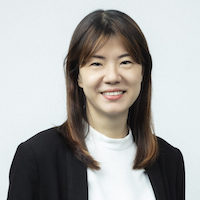 I'm a serial entrepreneur and operator turned VC. I started my first company back in 2004 when there's no tech ecosystem to talk about.
More recently in 2014, I sold my third company, AllDealsAsia, to Lippo Group, and as part of that, I became a founding member of Lippo-backed MatahariMall.com, one of the largest omnichannel retail e-commerce platforms in Indonesia. In 2020, along with my two other partners, Jeffrey Seah and James Tan, we launched our first institutional-backed VC fund under the brand of Quest Ventures, investing in fast-growing seed to Series A companies in Southeast Asia.
Can you share your journey working in the male-dominated VC industry? How is the gender diversity gap in the ecosystem?
I am usually not someone who's too bothered by being the only woman in the room, or on the decision-making table. It has always been the case ever since I started my own company in 2004 and I got used to it.
The best way to describe it is "not bothered, not flattered, just the way it is." I may have gotten too used to it that I am even unaware of any disadvantages of me being one of the few women usually on the table.
When I first entered the VC industry, you can tell there's an obvious boys club, i.e., "Bros." All the well-backed funds and even LPs of venture capital funds who tend to hang out with each other are all men too.
Naturally, there's some sense of exclusion of women consciously or unconsciously, and I imagine that means less deal-making together across genders and perhaps accumulating unconscious bias towards women in the industry.
The gender diversity gap is definitely stark, where women still represent less than 10 percent in VC. According to DealStreetAsia, only 16.5 percent of Southeast Asia VC investment went to women-led firms.
At Quest, we are proud to have doubled the industry average at 30-40 percent with companies invested having at least one female co-founder, though if you add other co-founders, this number also starts to be just slightly higher than the industry average. I would consider us to be one of the more female-friendly or even female-founder champion VC firms.
Do you think being female has given you an advantage as a VC? Why so?
Yes, since women still represent less than 10 percent, probably even less at partner level in VCs, people tend to remember me. Never mind not being invited to some "bro sessions." In general, being memorable helps in startup deal flow and also in working with other firms in co-investment.
I also enjoy setting an example that a female VC can be as logical, strong in dealmaking, battle-tested, if not more than our male counterparts. There's still a lot of myths when it comes to working with female leadership, and I continue to enjoy debunking that.
What are your thoughts on gender lens investing and investing in female-led ventures?
I don't view female-led ventures very differently from male or both gender-led ones or color for that matter. In the end, we want to be objective in investing in the best founders and companies that can give us the best shot at returns in the long run.
I think the founder's background, beliefs, character, and network play a huge role in our decision-making, and this can come from either female or male-led ventures. The key here is not to judge or discriminate a company by the gender of leadership, but by letting the business and leadership speak for themselves.
Having said that, being a woman at the decision table, I do bring nuanced appreciation and considerations for problem statements addressing the women population and can bring empathy to the table as I was a female entrepreneur, and/or a mum myself.
How would you encourage more women to become startup founders or venture capitalists? What advice would you give to female founders and VCs?
The startup journey is not for everyone, but to women and men who are keen to explore entrepreneurship or have that burning desire, I would say:
"Don't overthink it, if you never start, you never know. The time is never better to be a founder now, and that applies to women founders as well. Just get started and figure things out as you go along."
To women keen on joining VCs:
"Investing in our next generation of founders is both fun and gratifying, and not any less financially rewarding. I think it's the best, most fulfilling and fun job in the world!"
Advice to both female founders and VCs:
"Always put your best foot forward and the rest should take care of itself. Repeat."
How can the VC and startup ecosystem encourage more female participation?
1. Highlight/showcase more female role models be it female founders, female VCs or specialists like product managers, developers, UI, UX designers, marketers, etc. We currently do have the critical mass to showcase to our current and future generation who these role models are in the tech ecosystem, and how they have excelled in their own ways, and how some have attained great achievements against all odds. Tell the stories!
2. Increase diversity at decision-making levels, senior management levels, by encouraging, giving women of merit seats at the table at VC partner levels or startup C Suite levels even if they don't ask for it.
3. The tech industry is probably one of the most open-minded and agile industries. Besides increasing more female recruitment, there can also be more mother-friendly practices like work-from-home options during pregnancy and post-maternity leave period, and new parent-friendly practices (which applies to new fathers as well) to work from home/flexible office/home hours.