Southeast Asia's online used car platform, Carsome, has acquired an equity stake in Jakarta-based offline car and motorcycle auction service firm PT Universal Collection (PT UC) to expand its car auction business.
The amount and other details of the transaction were not disclosed.
PT UC transacted close to 30,000 vehicles in 2020. Outside of Jakarta, PT UC has branches in South Tangerang, Bandung, Yogyakarta, and Malang. It marks Carsome's first investment in Southeast Asia in 2021, Carsome said in a statement.
The strategic investment into PT UC allows Carsome to double its automotive transaction volumes in Indonesia. It sets Carsome a step closer to deliver on its vision of building a regional, end-to-end integrated online used car ecosystem for dealers and consumers, said the company in its announcement.
Carsome's dealer partners will enjoy more inventory diversity and broader options through PT UC. It also allows Carsome to expand its network coverage and access to financial and leasing providers. This will make Carsome the largest omnichannel integrated car e-commerce platform in the region, offering full-fledged services for both online and offline transactions with wider coverage. PT UC's suppliers, meanwhile, will have access to a wider demand pool through Carsome, it added.
The development came after the startup is said to be weighing a plan to go public in the US through a special purpose acquisition company (SPAC) as an option.
Quoting people familiar with the matter, Bloomberg reported last month that Carsome is working with advisers and is seeking a valuation of about $2 billion in a listing, which could be a merger with a special purpose acquisition company (SPAC) or a conventional IPO.
The deal to take the company public, which would also make it Malaysia's first unicorn, could take place as soon as the end of the year, according to the report.
Carsome is also said to be conducting a pre-IPO funding round that aims to raise about $150 million.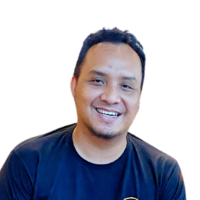 Delly Nugraha, Country Head of Carsome Indonesia, has been appointed as President Director of PT UC.
"We are really excited to invest into PT UC. This investment serves as a strategic move for Carsome to open up more opportunities and networks, and to significantly expand our operations in Indonesia, a key Southeast Asia market for Carsome. Through PT UC's access to used car supplies in the market, Carsome's dealer partners will enjoy more inventory diversity and broader options. PT UC's suppliers, on the other hand, will be opened to a wider demand pool, broadening their accessibility in the used car market," he said.
Based on the Carsome Consumer Survey released in early 2021, interest among Indonesian consumers to buy or sell a used car remains high. At least 64 percent of Indonesian consumers are interested in purchasing a used car between April and September 2021 period.
Moreover, Indonesian consumers are optimistic that their purchasing power will strengthen on the back of more disposable incomes.
The investment into PT UC comes as Carsome continues expanding into new areas within Indonesia to serve more dealers, consumers and ecosystem partners, strengthening its position as the leading used-car platform in Southeast Asia. The company continues to see dynamic growth across its Southeast Asian markets, particularly with rising demand for used cars as more consumers opt for private car ownership amid the Covid-19 pandemic.
As of April 2021, the company is tracking over 9,000 used car transactions per month or over 100,000 on an annualized basis. This puts its annualized revenue at around $800 million and it is on track to achieve $1 billion revenue for the year.
Founded in 2015, Carsome has expanded its presence to Indonesia, Thailand, and Singapore in recent years.