Tech Insights Series (Brown Bag Workshop Session): How To Prepare Your Business For The Next Ecommerce Wave: Livestreaming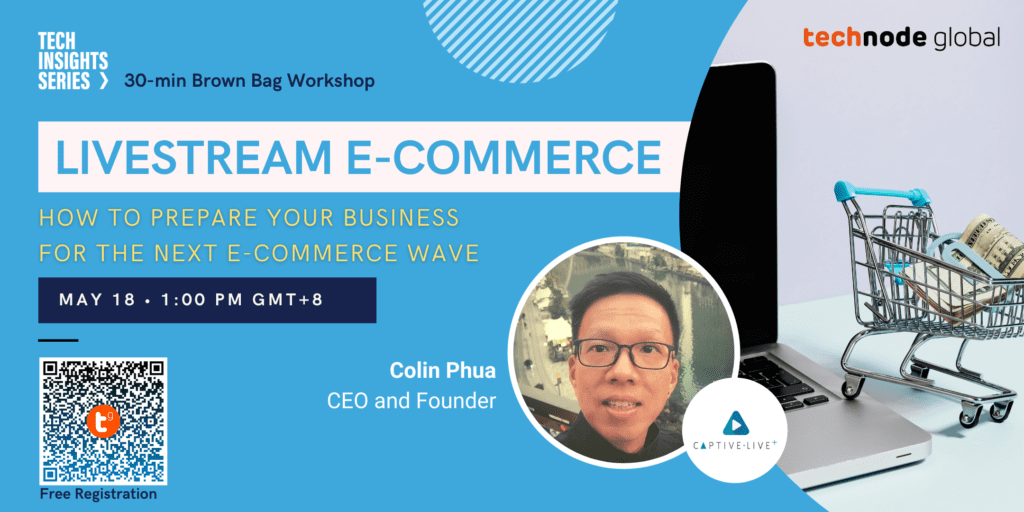 DETAILS:
About this Event:
Livestream commerce exploded in 2020. It has become a go-to option for increasingly tech-savvy and socially connected consumers seeking new products, promotions, or an impulse buy.
Join TechNode Global and Captive Interactive on May 18, 2021, and learn how livestream e-commerce works. Get learnings and insights into how traditional retailers and e-commerce players can better serve customers with this new online shopping trend.
Key takeaways you can expect:
Be e-commerce ready
Have a longer runway – don't expect overnight sales
Build an authentic brand story
What is Tech Insights Brown Bag Session?:
Tech Insights Brown Bag Session is a 30 to 60-minute lunchtime workshop hosted by TechNode Global. The workshops are conducted by subject experts who will share strategies, systems, and practical insights into various tech and innovation topics.
DATE & TIME:
May. 18, 2021, Tuesday
1.00pm – 1.30pm (GMT+8)
LOCATION:
Zoom Webinar. Registrants will receive the zoom link in your inbox and a Google calendar invitation prior to the event.
RSVP:
Tech Insights Brown Bag Session is open to the public audience. Slots are limited and we will close registration once the maximum capacity is hit. RSVP here. 
SPEAKER: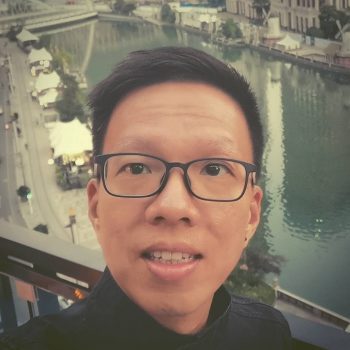 Colin Phua
CEO & Founder | Captive Group
Colin Phua is the founder & CEO of Captive Media Group, an agency group in China that offers a wide range of services covering Creative, Media & Interactive. Phua brings his 18 years of business management and development experience in China at Captive Media and personal expertise in integrated marketing, strategic planning, creative development & project management for major brands in Greater China. Recently, he founded Captive Interactive SG, an agency focused on E-Commerce Livestreaming Content Creation, EC Marketing & Digital Media Integration. Captive Interactive SG aims to bring the Cloud Shop Livestreaming concept to Singapore.