Six startups pitched to renowned regional investors at the Mar. 25 Life's A Pitch session.
Thanks to the four VCs who joined in:
Join our next online pitch:
Pitch date: Apr. 29, 2021, 1430hrs – 1600hrs (GMT+8)
Registration Deadline: Apr. 21, 2021
Shortlisted Startups will be notified via email by Apr. 23, 2021
To take part in our next Life's A Pitch session, register here or the QR code below.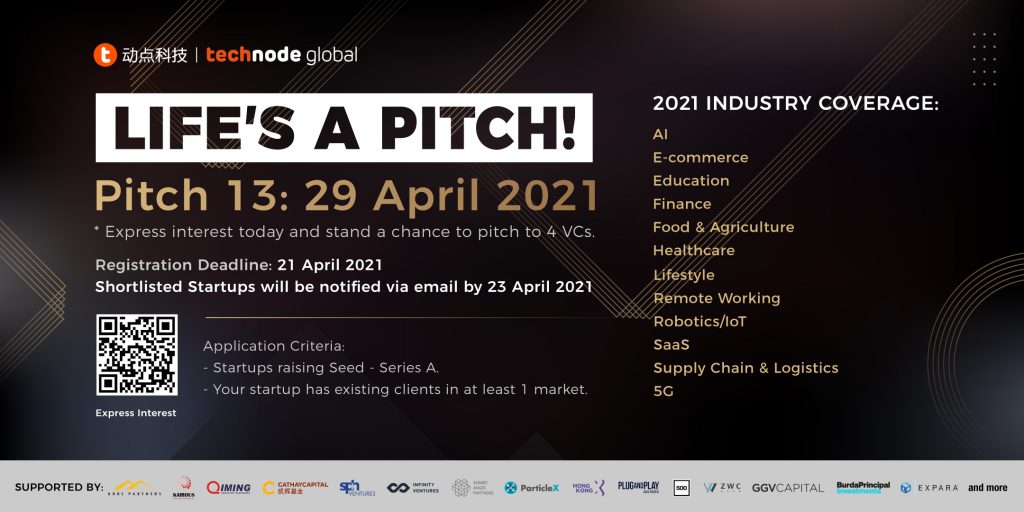 Joining requirements:
Startups raising Seed – Series A
Your startup has existing clients in at least 1 market.
Format:
Closed-door private pitch
Face to face with 4 VCs
5 minutes live online pitch + 7 minutes Q&A
Featured image credits: Pixabay