If you want Snoop Dogg to bless your buddy's birthday or Manny Pacquiao to congratulate your brother on his promotion, there's an app for that: Cameo.
The US-based startup is now seeing competition popping up in Asia that offers the same thing—a marketplace where you can book personalized celebrity shoutout videos. The fee varies depending on how famous the star is, with Pacquiao commanding a knockout $1,000. Some charge even more. But there are also TV, sports, and movie stars—plus Youtubers and TikTokers—who cost as little as $3.
In Southeast Asia, Cameo has spawned two close imitators: Sendjoy and ACE.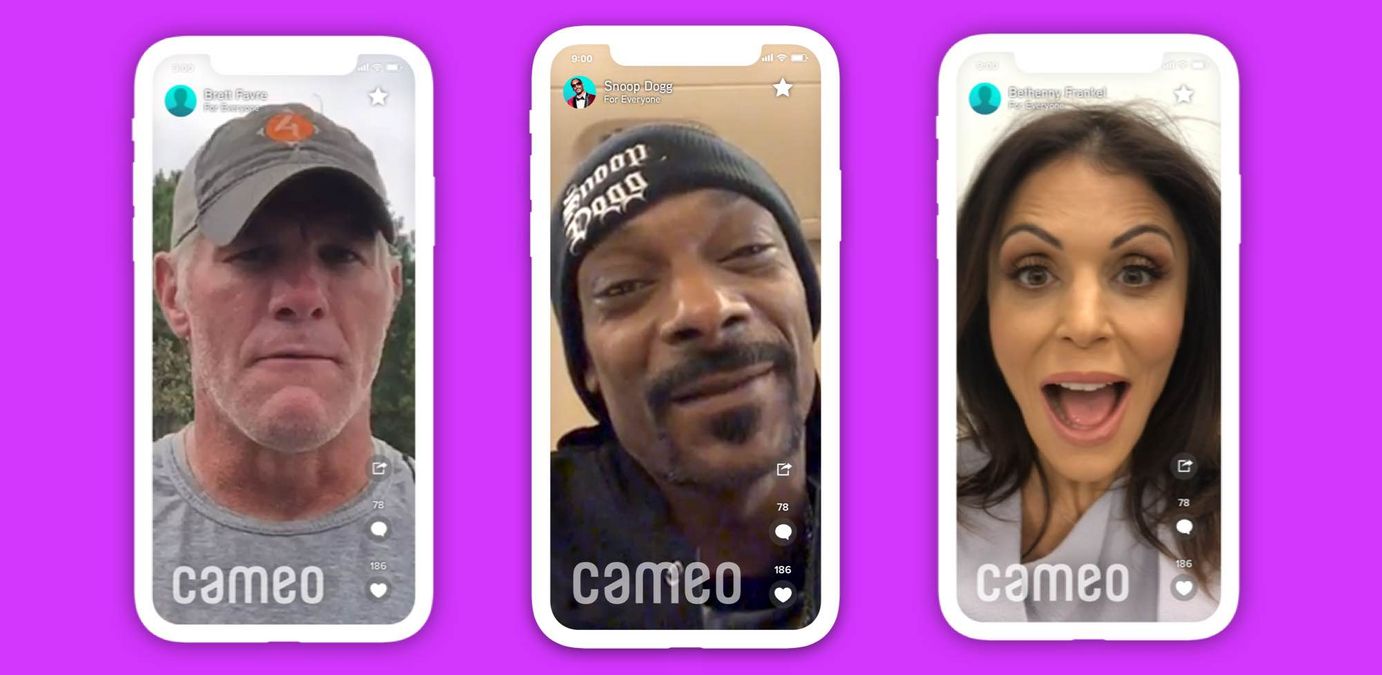 Inevitably, the homegrown apps are starting out by focusing on local celebrities, such as Sya from SGAG, drag star Vanda Miss Joaquim, and outspoken blogger Xiaxue.
On Sendjoy, there are around 60 famous faces to choose from, according to the site's listings page. The other app, ACE (short for Authentic Celebrity Experiences), is the larger of the two, with more stars spread across more entertainment categories than on Sendjoy.
'We need more cheering up'
One of Sendjoy's co-founders is Ser En Low, the BAFTA-winning producer and writer.
"Cameo certainly gave us an idea of how celebrity video messages could cheer people up, but we also saw an untapped opportunity in Asia with Asian celebrities, consumers, and customs," she explains to TechNode Global. "We want regional stars to be booked by Asian millennials for their friends and family to celebrate White Valentine's, Hungry Ghost Festival, and more."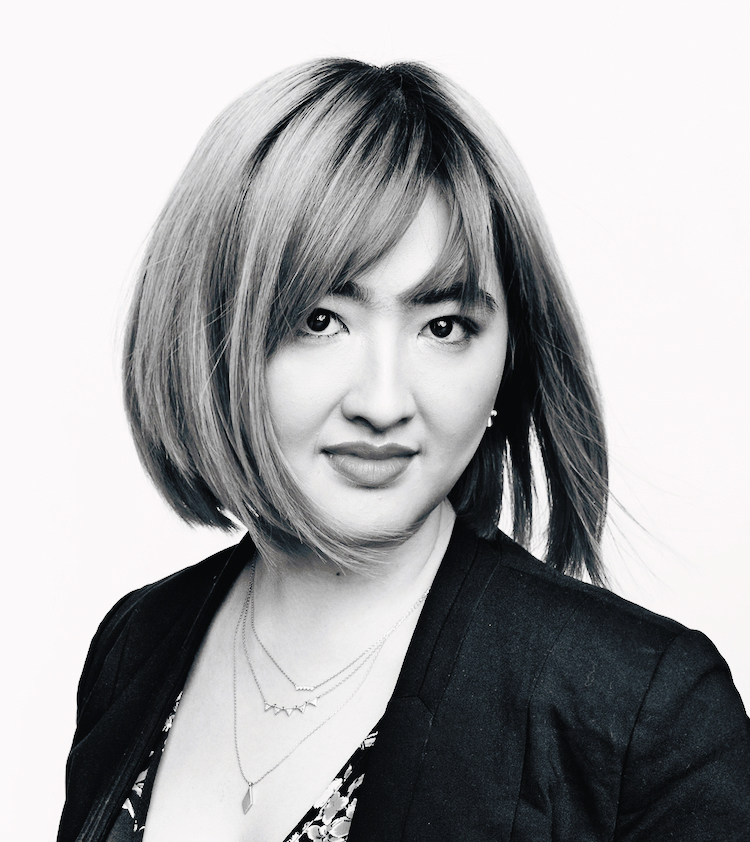 There are issues with this business model, however. With few barriers to entry, there's little to stop a flood of rival services, like in the Groupon era; plus, how can these startups turn a novelty gift like a video message into something sticky that keeps customers coming back?
Low says that these shoutouts can be about more than just birthdays or other events that come round once a year. "A lot of the purchases actually come from people trying to encourage a friend or family member going through tough times; it could be heartbreaks, people feeling lost in their careers, people separated from their family due to Covid, an expat leaving a country and his friends indefinitely, or someone grieving for a lost one. Especially in these uncertain times, we need more cheering up, and our platform helps with that."
Evolving idea
Similarly to Sendjoy's co-founder, ACE creator and CEO Dene Schonknecht insists there's "no shortage of special occasions" where a star-studded shoutout wouldn't be appreciated, and so he feels it's "a business that works at scale," he tells Technode Global. He adds: "Having said that, we are working on new offerings that will bring higher frequency—perhaps even subscription-based—and higher value purchases."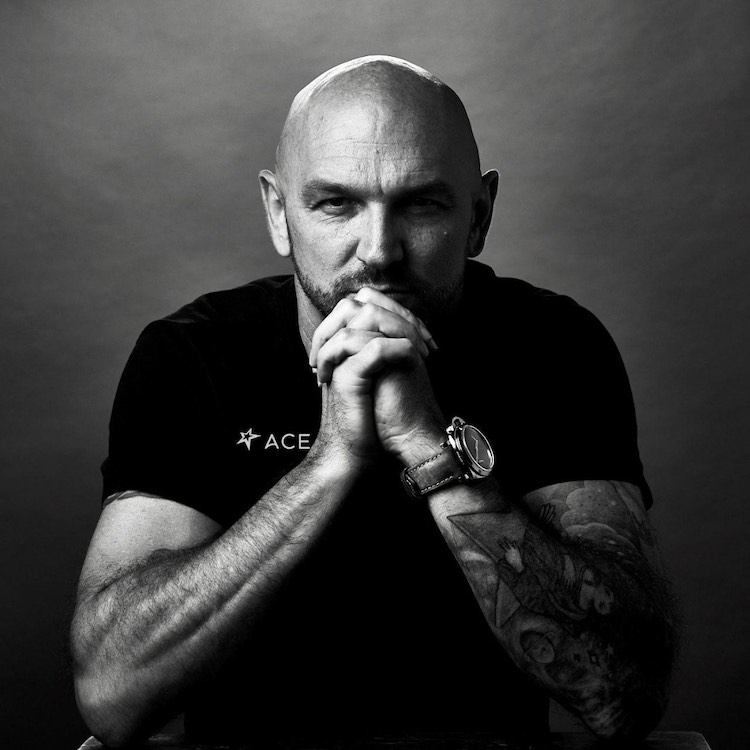 Schonknecht says Cameo's overall idea needs evolving: "Their model needs adapting for Asian consumers, so over time our packaging of a similar concept will look quite different."
Both Sendjoy and ACE also emulate Cameo in taking a 25% commission from the video-making talents.
Luring big stars
I notice that both Cameo and ACE have the same Trump impersonator, who costs $200 on the US-based site or $180 on the Southeast Asia one.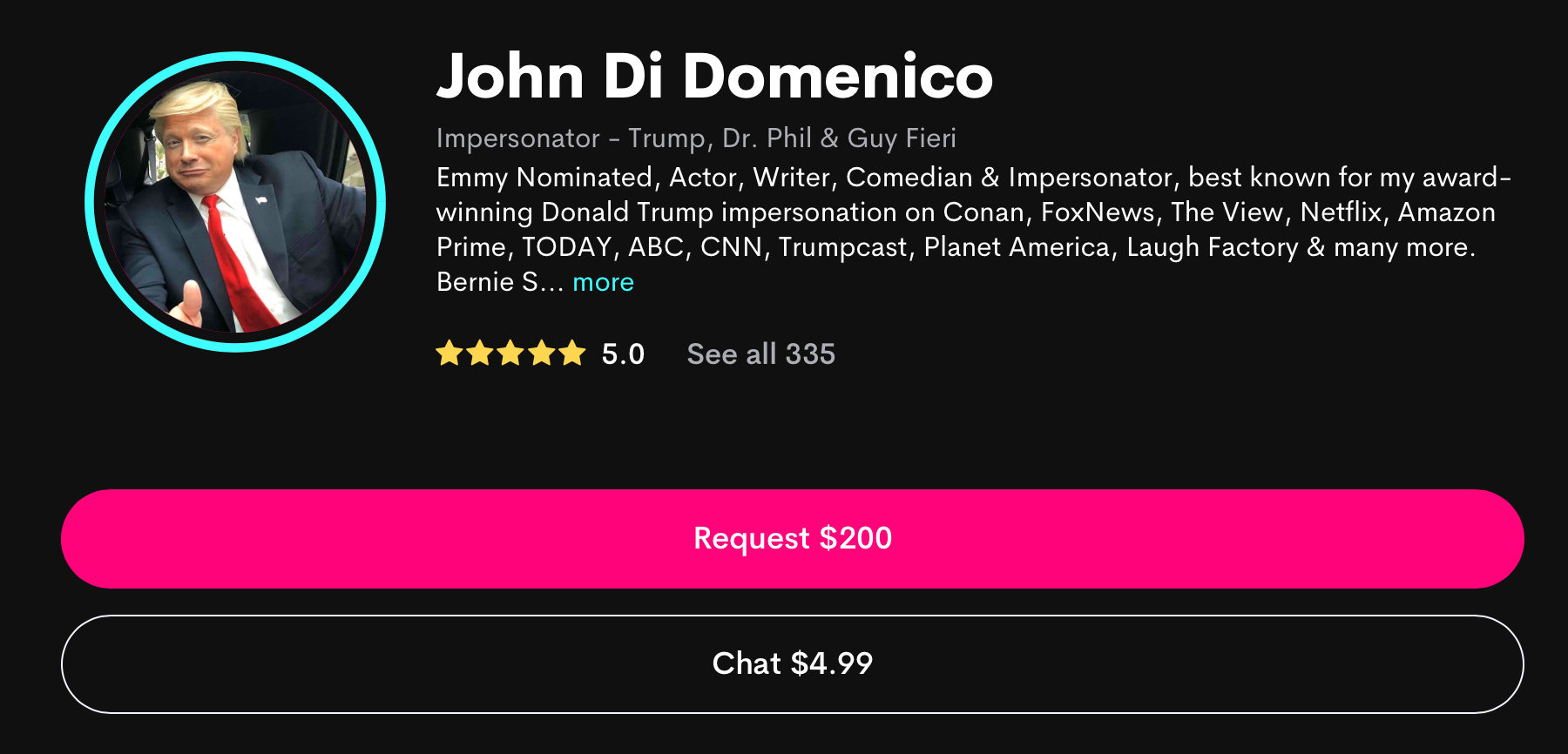 Similarly, star of Netflix smash-hit Selling Sunset Christine Quinn is on both ACE and Cameo. ACE's priciest celeb is Xiaxue, who charges $200 for her video messages.

Lockdown progress
Launched in 2017, Cameo only really seems to have taken off this year—particularly during the virus lockdowns when celebrities were also stuck at home.
Cameo last year indicated it'll expand into Asia and other markets with its tens of millions in funding, but the site doesn't have much that's specialized to Southeast Asia, leaving a gap in the market for other startups to exploit.
A few quick facts for each local startup:
ACE: started in November 2019; based in Singapore; raised pre-seed funding in August.
Sendjoy: started in April; based in Singapore; initially focused on Singapore market before expanding to Southeast and East Asia; raised seed funding from Quest Ventures in June.
(Updated 10 hours after publishing with ACE's replies.)