Tech Insights Series (Covid-19 special): The fast-changing face of fintech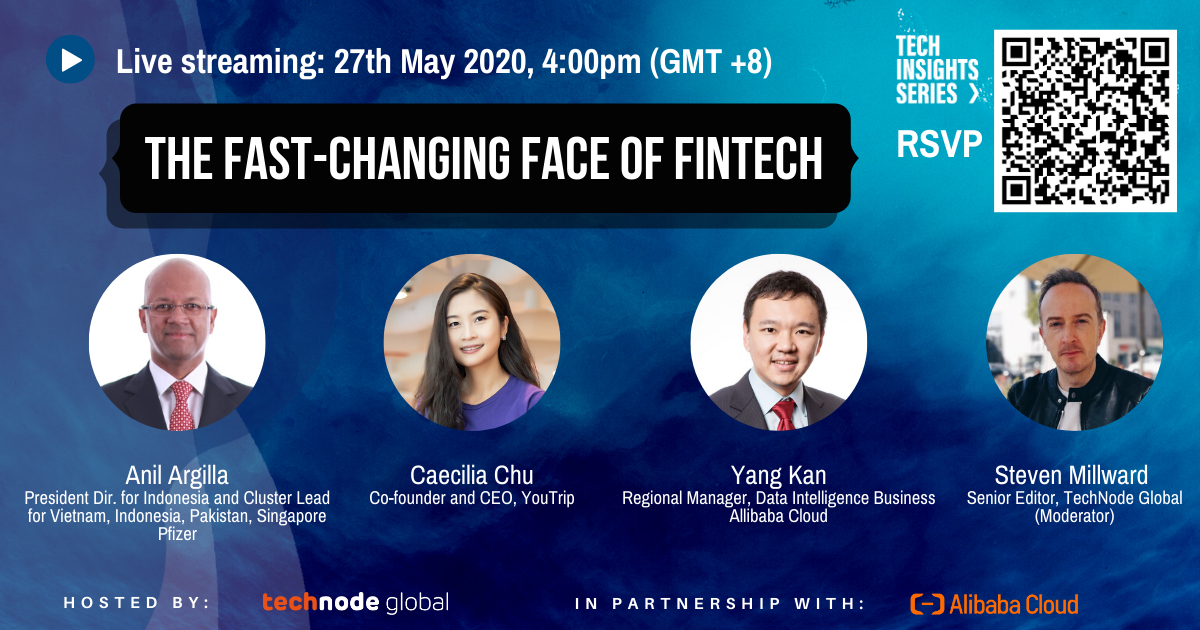 DETAILS:
Synopsis:
While many companies face an existential threat from the COVID-19 crisis, some sectors are poised to thrive during the economic downturn and also in a future heavily reliant on digital solutions. Fintech plays a critical role as the coronavirus pandemic limits face-to-face interaction. Fintech companies will now have to step up their efforts in facilitating access to financial services, and drive the change in which businesses interact with one another. However, not all fintech companies possess advantages in the post-crisis market. Join us for a webinar on 27th May as we shine a light on the opportunities, pitfalls, and latest innovations from across the finance ecosystem which are moving forward in unprecedented times.
What is Tech Insights Series?
Tech Insights Series is a community-driven content track hosted by TechNode Global. In each session, we aim to uncover and discuss the latest developments in SEA tech & startup scene. In partnership with Alibaba Cloud, we will be launching a Covid-19 special Tech Insights series to understand the efforts of SEA tech companies who are leveraging technology innovation to remain operational. We hope that the majority of tech companies and entrepreneurs will join us in this initiative.
DATE & TIME:
May 27, 2020, Wednesday
4.00pm – 5.00pm (GMT +8)
LOCATION:
Zoom Webinar. We will be sending the zoom link on the day of the event via email after you have RSVPed on Eventbrite.
RSVP:
The Tech Insights series is open to public. Slots are limited and we will close registration once the maximum capacity is hit. RSVP here.
Panelists: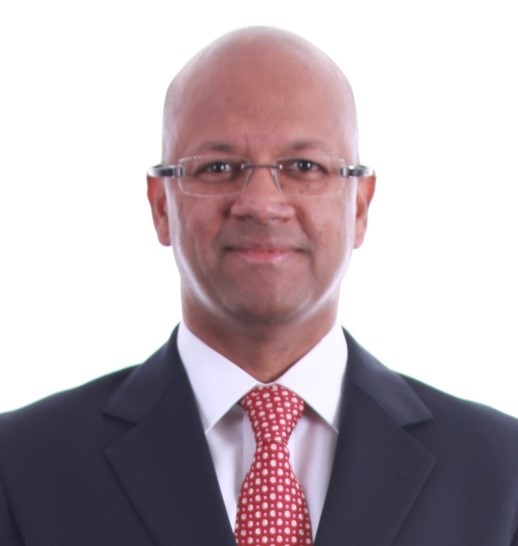 Anil Argilla
President Director for Indonesia and Cluster Lead for Vietnam, Indonesia, Pakistan and Singapore at Pfizer
Anil Argilla is the President Director of Pfizer Indonesia and Pfizer's Cluster Lead for Vietnam, Indonesia, Pakistan and Singapore. He has been managing country operations in Indonesia since early 2014.
Anil has over 10 years' experience in the pharmaceutical industry all of it with Pfizer and has handled roles of increasing complexity since he joined Pfizer and has worked in both Country and Regional roles.
He joined Pfizer India in 2016 as Director of Organizational Effectiveness, driving capability building and organizational transformation. In 2010, he was assigned as the Regional Director, Talent and Organizational Capability (Asia). Anil moved to Shanghai as Regional Business Operations Director of Emerging Markets Asia in 2011 and was promoted to Senior Director, Strategy and Business Operations the following year. In this capacity, he was instrumental in developing the strategic priorities for the region, as well as leading key initiatives such as optimizing costs base and organization re-structuring in the region. Prior to his current assignment, he was the Regional Commercial Lead for EM Asia (based in Hong Kong)
Anil has diverse cross-cultural and cross industry experience of over 22 years across various functions – including Strategy, HR, Manufacturing and Sales. Prior to joining Pfizer, he worked across different industries – Automobile, IT/ ITES, Banking, Petrochemicals and other process industries. He has spent significant part of his career in management consulting, focusing on change management and organizational transformation.
Anil holds a Bachelor's Degree in Commerce from Osmania University. He received his Master's Degree in Personnel Management from Symbiosis Institute of Business Management.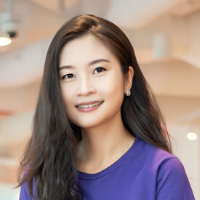 Caecilia Chu
Co-founder & CEO at YouTrip
Caecilia is the Co-Founder and CEO of YouTrip, a regional financial technology company dedicated to creating a next-generation digital banking experience in Asia.
Prior to founding YouTrip, Caecilia worked at Citibank overseeing growth investments in the consumer and technology sectors in the Southeast Asian and China regions. Additionally, Caecilia worked as a consultant at McKinsey, advising financial institutions across Asia on market entry, customer segmentation, and retail product strategies. Caecilia's fintech experiences prior to YouTrip include positions at Lufax, China's leading online wealth management platform, and QF Pay, Beijing based payments company backed by Sequoia China.
Caecilia has a MBA from Harvard Business School, and a bachelor degree (summa cum laude) from The Wharton School of University of Pennsylvania.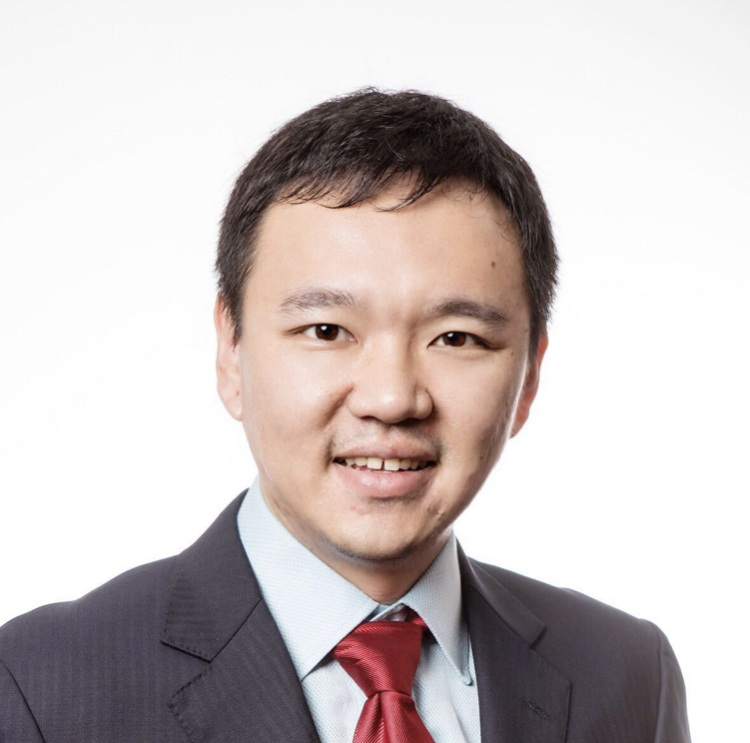 Yang Kan
Regional Manager, Data Intelligence Business at Alibaba Cloud
As  the regional manager of data intelligence business, Yang Kan leads Alibaba Cloud's regional big data and AI business strategy and solutions. He and his team are dedicated to crafting solutions under ET Brain framework to various industries including smart city, new retail, smart manufacturing and etc. Prior to joining Alibaba Cloud, he spends 10 years in managing enterprises' global big data strategy and programs. He was responsible for transforming traditional businesses into data-driven organisations in oil & gas, and manufacturing industries.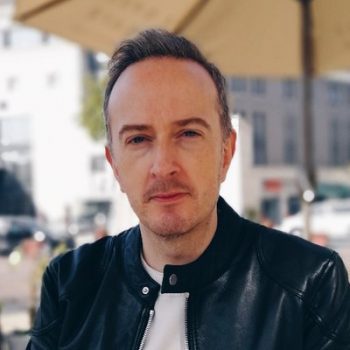 Steven Millward
Senior Editor at TechNode Global
Steven Millward covers the SEA tech startup market for TechNode Global. He is interested in ecommerce, social media, gadgets, transportation, and cars.