Connecting to Digital China @ Alibaba Cloud Summit Singapore (Free Admission)
brought to you by Alibaba Cloud Singapore and supported by ACE, Airwallex, DBS, Enterprise Singapore, Fortinet, SCCCI, SGTech, SMU, TechNode and WeWork.
---
Looking to scale your business internationally? Join us at Connecting to Digital China session on 30th May as we learn from the industry experts on how foreign firms can minimize industry risk and navigate successfully in the China market.
KEY TAKEAWAYS:
Potential challenges you might face when scaling up in China and how to resolve them
Strategies and best practices for scaling up in China
How to develop a great cloud strategy to help with your business's growth
Economic Outlook
Initiatives and support available for Singapore firms looking to expand into China
For more information, visit https://www.alibabacloud.com/china-gateway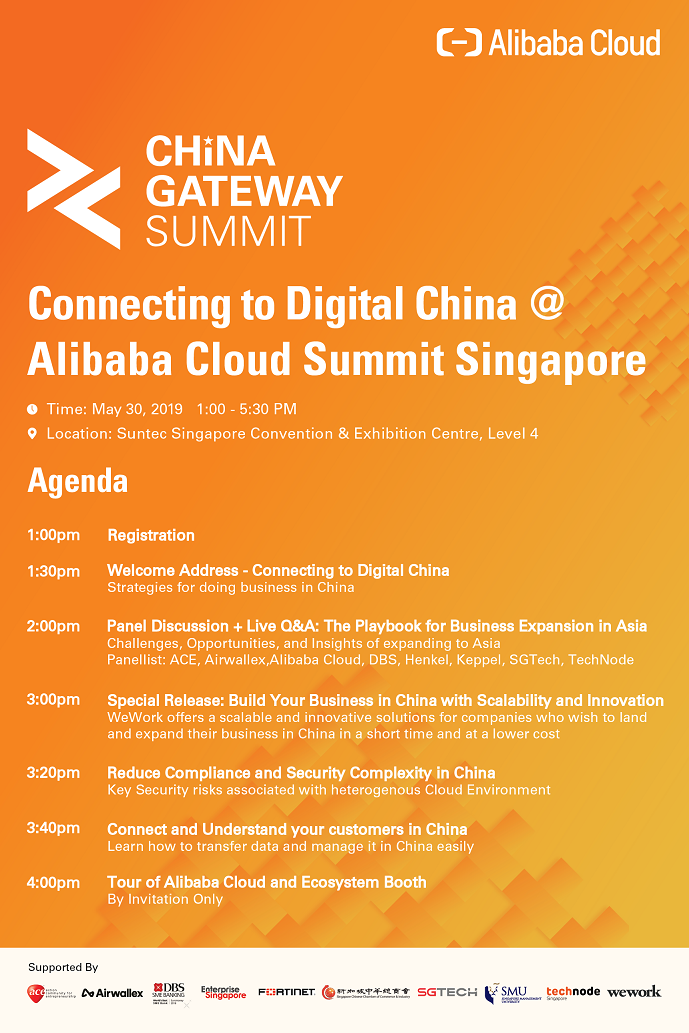 RSVP:
RSVP at no cost here.